Slides (Wet/Dry)
for Rent
Water slides are an ideal method to cool off the scorching summer days! Have fun and get wet by going on these fun water slides. These can be used wet or dry.
Water slide rentals are great fun as you slide down very fast and cool off very quickly. Kids will queue up to get these massive, brightly lit slides. Renting a water slide only requires electricity and water hook-up. The hose and cord can be provided, and as long as they are within 50 feet.
There are a variety of colors and choices of large and small water slides. Be sure to select the right one for your children's age and number of guests. The majority of slides can accommodate between 10 and 20 guests as long as you are prepared to wait for a few minutes. Even though smaller kids might be apprehensive about tall slides however, our slides can be able to accommodate between 10 and 20 guests.
Our slides will be secured using stakes or sandbags to ensure they are safe and secure in light wind conditions.
We are sure that regardless of the water slide you rent from us you will be satisfied and will want to rent from us again in the future!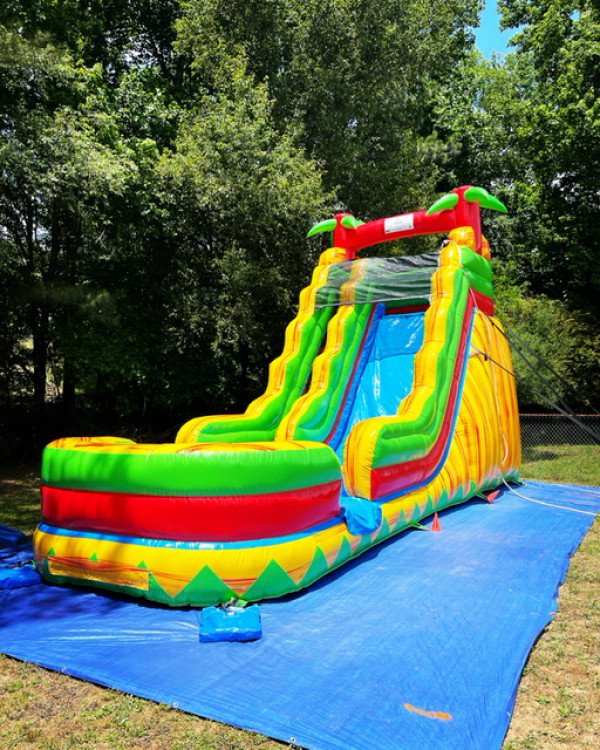 19' Volcano Slide
from $315.00